Probably, after your return from traveling, you would get rid of such paper garbagein your suitcase, asin vain!
You can use it to arrange your own hand-main souvenir.
All you need is a little brain of imagination, glue, paper, acrylic paint, scissors, and template.
You can choose any template that you would prefer to use.S
ince my handmade souvenir is dedicated to Paris tour, and prior to the trip and study it would be a dream only to me, I choose this coffee-pot as my template.
But, I came across this coffee-pot that I found at Alladin's lamp!
Next step is preparation and cutting and arrange something like in this form.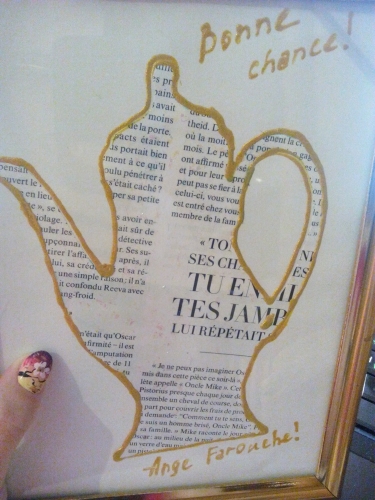 It can make your kitchen cozy, and a conversation item to talk about. My trip in Paris.
And attract some genies into your life ;P
Source: "Easy handmade souvenir" by Ange_Farouche in Dukascopy Forex Community – Dukascopy Community